ready for
Mock Interview ?
Achieve your career dreams with AXYYA Academy
Advantages of mock interview
Doubts about how to answer tricky interview questions may stress you out & create anxiety. Get over your nerves with mock interviews. The person performing the mock interview is an experienced interviewer who can provide guidance on whether or not your answer is suitable.
Job coaches who hold mock interviews are typically prepared to highlight your strengths during the interview process. By having confidence in your skills, you will perform better in an actual interview.
constructive feedback in a low-stress environment
No one is a flawless candidate, but mock interviews help you explain your answers to specific questions and focus on areas where you might be lacking.In a real interview, you're unlikely to get input on your interviewing skills, so a mock interview is a great way to figure out why you're having trouble landing your dream work.
prepare for behavioral-based interview questions
Behavioral questions are used by a lot of businesses. If you are unfamiliar with this style of interviewing, a practice run in a mock interview may be beneficial.
The expression that practice makes perfect may very well be true with interviewing skills. Even if you believe your talents are excellent, take advantage of mock interviewing opportunities. There is always room for development when it comes to making a good first impression on a prospective employer
Our Mock Interviews helps students and job seekers
crack interviews & land their dream jobs!
Sign up with your email; verify it & you're ready to get started on a life-changing journey. Login to start browsing our FREE hand-picked Resources.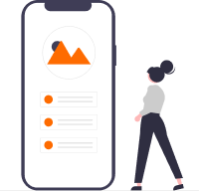 Complete your profile before scheduling an interview so your personal expert(s) can thoroughly analyse your profile
The mentor – mentee matching will help you upskill your talents and skills eventually helping you land in your dream job.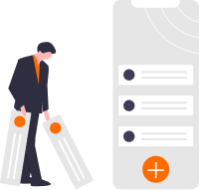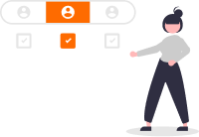 SCHEDULE a ONE-ON-ONE Interview
Choose an available slot that fits your schedule & get a confirmation via e-mail & SMS. Prime your interview skills with our curated Resources & you are all set to face your mock interview!
Get comprehensive feedback on your performance & an interview scorecard underlining your strengths, personalized tips on improving weaker areas & a link to the recording of your interview