Programming Application Courses
INDUSTRY READINESS BOOTCAMPS
Are you tired of applying for jobs at 100 different places but still not getting placed?
No worries we have got you covered!
100% placement based on previous batch statistics.
Top instructors and practitioners teach live via online sessions

Access to high-quality self-paced e-learning courses and lectures handpicked by industry experts

Hands-on real-world projects to hone the skills that you've learned
Industry Readiness Bootcamp and Placement Readiness Bootcamp to get yourself trained for the big day

Self-assessment simulation tests

Round-the-clock learner aid and support
Outcome focused corporate training delivered with corporate discipline by Industry Practitioners

Customized learning journeys which meets your specific needs and schedule

Original content built to meet industry excellence via LEARN-LIVE-LEAD methodology
Apply Now.

Take your first step towards a greate career, with proven results.
Java is the third most sought-after programming skill in the world. Java Developers are getting high-paying programmers even at entry-level positions. Compare to other professions it is reported that Java has less career switch rate. Hence, it is concluded there will be a steady career growth in Java.
Java Full Stack Development
Java Full Stack Development Bootcamp is curated with front-end, middle-end, and back-end
Web technologies. Complete our certification program and get placed in companies with a minimum package of 4LPA.
The demand for Java is massive in India and across the world. From MNC Companies to Startups requires Java Full Stack Developers. There is promising growth in the future of Java Full Stack Development. So, If you are looking to refine your skills. It's the right time to enroll in our Online Bootcamp.
Angular Full Stack Developer
The average pay for a Front End Developer with Angular.js skills is Rs 491,309/annum. As per Stack Overflow survey 2018, 36.9 % of software engineers apply AngularJS to do web development.
Well, Angular Js are highly sought-after skills in today's job market. Developers with AngularJS are hot-selling cakes in the industry. Candidates who have skills in AngularJS are highly preferred by recruiters. Even Top companies like IBM, Wipro, Capgemini, Tech Mahindra,iGate Global Solutions, Elance, JPMorgan Chase are looking for candidates possessing this skills.
Java Microservices is an example of the convergent evolution that can occur in software solutions. Companies like Amazon, Coca-Cola, Google, and eBay independently developed a similar architectural scheme. Usually, companies wish to have user-facing software solutions. We, at AXYYA Academy, help you to get trained as silicon Valley-caliber Microservices developers on-demand.
In India, Microservice Developer salary ranges between ₹ 3.6 Lakhs to ₹ 19.7 Lakhs per Annum.
By 2026, Cloud Microservices Market is projected to reach USD 3,054.23 Million with an estimated CAGR value of 21.37% from 2019 to 2026.
We at 'AXYYA Academy' walk you through all the
4 Stages of Interview Preparation
Projects & Certifications
Getting Ready for the Big Day (Your Interviews)
Designed for Everyone Looking for a Software Job
Graduates & Final Year students of all branches
Mech, Civil, Chem, ECE, EEE, CS/IT etc.


People with any degree background
B.A, BSc, B.Com, B.Ed, B.B.A, M.B.A


Non IT Professionals looking to shift to IT
Get higher salaries you deserve for your capabilities
Those worrying about low CGPA/backlogs
Your academic performance will not hold you back.
Those with the career gap on the resume
Lost time preparing for the exams/health issues, homemakers etc.
IT Professionals looking for Product Development roles
Switch from support/testing roles to high-paid developer roles.
Get Certified. Get Hired.
Yes, you'll get a certificate representing your Industry Readiness once you submit your projects and clear the mock tests.
Industry-Ready Certification [IRC]
Unlike any academic certificate, for the first-time in India, IRC certifies your job readiness.
Shareable, Credible and Official
Add it to your LinkedIn, share it on Twitter & WhatsApp, or via Email. Make your profile stand out everywhere.
Let companies compete for you
IRC certifies your industry-readiness and gets you placed with higher salaries.
List of Companies who have hired our students
Your success story is next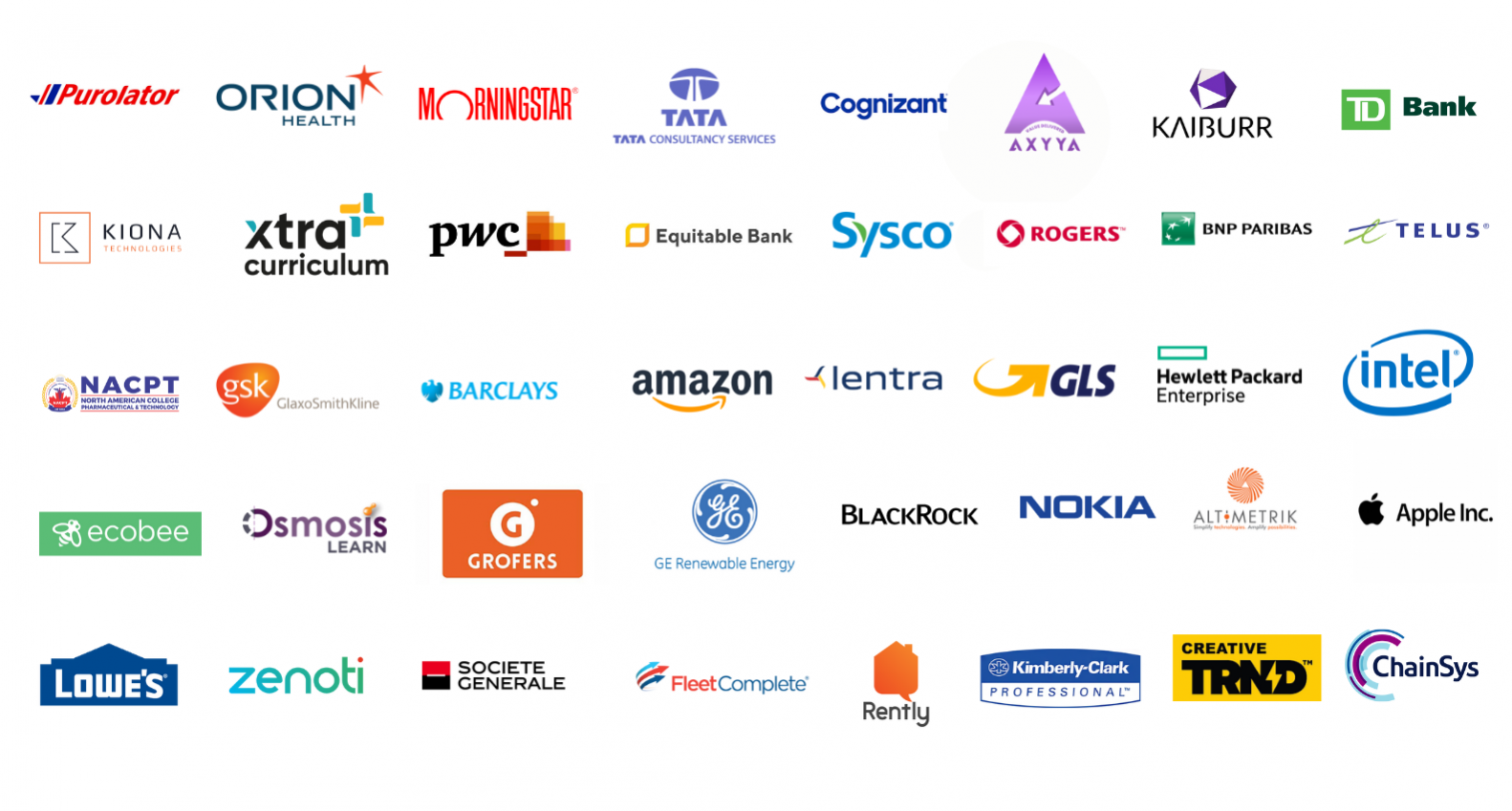 What does this Training include?
This Training program includes Capstone-projects, Live-interactive sessions, Assignments, Quizzes, Skill Assessment, Interview Preparation, Aptitude Preparation, Mock Test, Personal Mentorship, Job - Assistance and Placement.
Can you get the Industry Readiness Certification after completing this Online Bootcamp?
Yes! Once you complete the online Training for 4-6 months an assessment will be conducted to test your  knowledge, based on which the certification will be provided to you.
What practical Skills can you get after completing our Online Bootcamp?
You acquire confidence to build your own project. As the course is specially designed, It makes you a skilled developer to play a significant role in any company.
Feel free to reach out to us at